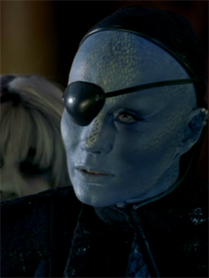 Aralla was a persona adopted by Zotoh Zhaan in order to infiltrate a shadow depository.
Aralla was a fearsome but mysterious Delvian woman, she had led an unusual life and had acquired a taste for art, no matter how ugly -- even Hynerian.
Aralla appeared in an episode of the second season of Farscape.